Message from the NODPA Co-President
By Kirk Arnold, NODPA Co-President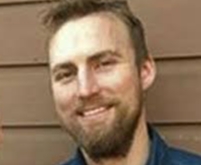 After two years in the making, the NODPA Field Days at Wolfe's Neck are finally here! I remember the meeting when we were trying to figure out where the next field days would take place and the idea of Wolfe's Neck was proposed. My first thought was, we've waited this long to have this shindig on the coast, but it was an option all along! I mean, this way, even if we've all seen plenty of cows grazing before I'll bet not many of us have ever seen cows grazing with an ocean backdrop.
I'm hoping for a great turnout this year after having to postpone our in-person field days last year, and having been hunkered down for the most part the last year and a half, it will be great to get out and see everyone. Hopefully, the sense of community will help dispel some of the weariness of this new Covid era we're living in.
With the recent news of Danone pulling out of the Northeast, I feel the timing and placement of the Field Days could not have been any better. These events sure do make co-ops with a more guaranteed market look nice. It's very frustrating to me to see more and more of the processors being bought out by bigger and bigger companies, some of which are not domestically owned. It is also quite an irony (perhaps hypocrisy?) that when Danone North American was formed four years ago in 2017, it was formed as a public benefits corporation, touting on their website that "we are committed to redefining success in business as the largest Certified B Corp and public benefit corporation in the world." A Public Benefits Corporation enjoins working for social good along with the goal of profitability. Danone NA states that, "We vote for the world we want with every food and beverage choice we make today." Apparently, the world they want does not include the organic dairy farmers of New England and parts of northern New York.
For many areas, it has also been a very challenging year weather-wise, from drought to excessive rainfall and flooding, with three hurricanes moving through the Northeast in less than three weeks' time. Sure wish we could share the excess rain with the drought starved west.
There will be much to talk about in the producer meeting and I highly recommend farmers try and make it to that.
Kirk Arnold, NODPA Co-President
Truxton, NY
Phone: 607-842-6631
Email: kickaha21@gmail.com
Posted: to Industry News on Tue, Sep 14, 2021
Updated: Sun, Sep 19, 2021