From the NODPA Desk May/June, 2022
By Ed Maltby, NODPA Executive Director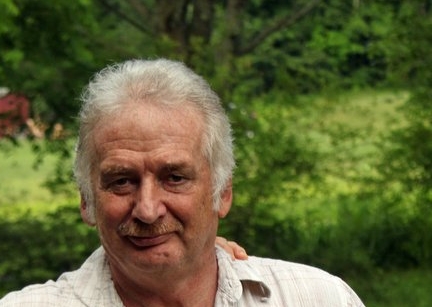 The Origin of Livestock Final Rule has been published and we do not see any legal challenge to its conditions. It's an indication of how badly served producers are within the NOP over the last 20 years that it has taken this long for the Rule to be published. In 2022, The NOP is stronger than when it failed to enforce the Pasture Rule in 2010; has more resources and is under good leadership, and is now in a great position to enforce the OOL Rule as soon as implementation is allowed. We are thankful that one of the biggest loopholes in the regulation (allowing transition animals to remain organically certified if moved or sold) has been closed. We wanted more, including immediate implementation and the one-time exemption tied to the responsible party, rather than an operation, but federal regulation is all about compromise.
For those producers that have been following the regulations correctly, expect more data requirements, more examination of herd records, and more paperwork. We asked for it and we need it to enforce the regulation across the country. We don't have to like it. Do not ignore non-compliances because it didn't matter in the past; pay attention to letters from certifiers and insist that any non-compliance or warning of suspension are sent by recorded delivery, rather than by text, email or phone message. They all have a short time for compliance. If you need help in dealing with the non-compliances, or with any certifiers you think are over reaching, please contact NODPA and we can assist you.
As producers who are changing over to CROPP Cooperative negotiate with the challenges associated with that happening, they need to make sure that they sign the 6 months extension to their Horizon/Danone contract except if they have been given a firm date from CROPP when their milk will be picked up that is before August 2022. Sign the extension no matter what you've heard or been told. The Dairy Business Innovation Center (DBIC) is currently working with NOFA VT and MOFGA to assist with any producers that have been dropped by Danone. They have implemented a program that gives each operation $5,000 to assist with the transition to a new buyer. NOFA NY is currently working with DBIC to reach an agreement for those farms in a similar situation in New York which has unique problems with communication and because neither the State of NY nor Danone are willing to give a list of producers who are affected. Many of these producers are Amish and I would hate to see them be discriminated against by Danone because of their religion and cultural practices. Any producers in New York should contact NOFA NY directly or NODPA (413-427-7166) so we can compile an accurate list of producers that Danone dropped.
As expected, Danone have not honored their promise to pay producer transition money, an extra $2 per cwt for their last 6 months of milk under Danone contract, and to invest in the dairy infrastructure in the northeast. What should be an easy process has developed into a procedure that is full of promises, glitches and delays. Those that have stopped selling milk to Danone have received nothing for nine months after being deprived of a market by Danone. Those that are transitioning to CROPP Cooperative, or are ending production, need a firm commitment and a timetable for payment. As for capital investment, Danone have resisted attempts to put any dollar amount or process in place despite being presented with a variety of different ways they can easily invest in organic dairy farm families in the northeast. At their annual meeting in France, when shareholders questioned about what they are doing to keep their promise to producers, they gave the same public relations answer they have given before which they have not followed through on. It seems that they hope people will forget and that the organic dairy community will move on. History shows that we are persistent! What does it take for a B Corp corporation, committed to the planet, to keep a simple promise?
Good news on the cost share front. Producers can receive cost share through both Organic and Transitional Education Certification Program (OTECP) and Organic Certification Cost Share Program (OCCSP) to cover costs incurred from October 1, 2021, to September 30, 2022. Producers have until October 31, 2022 to file applications, and FSA will make payments as applications are received. Farm Service Agency New York State Executive Director Jim Barber stated, "We launched the OTECP to build on the support offered through the OCCSP and provide additional assistance to organic and transitioning producers weathering the continued market impacts of the COVID-19 pandemic." OTECP covers: Certification costs for organic producers and handlers (25% up to $250 per category); eligible expenses for transitional producers, including fees for pre-certification inspections and development of an organic system plan (75% up to $750); registration fees for educational events (75% up to $200) and soil testing (75% up to $100). Meanwhile, OCCSP covers 50% or up to $500 per category of certification costs in 2022. To apply, contact the Farm Service Agency (FSA) at your local USDA Service Center. Additional details can be found on the OTECP and OCCSP webpages.
All producers are hit by inflationary costs, especially those who are 'price takers' in commodities. This is particularly brutal with diesel price in the $6 and above range per gallon as we enter planting and harvesting. The business model of a greater reliance on home-produced forages does protect from purchased high costs proteins but not from inflation on everything else. If you have diversified, increase you prices to cover costs and maintain a reasonable margin that covers overhead. Be cautious if you are increasing cow numbers to cover the cost per cow as the pay price does not look like it will increase. If you are in trouble, seek help early and get out before you have over-mortgaged your assets. Need help? Stay in touch
Posted: to Industry News on Mon, May 30, 2022
Updated: Mon, May 30, 2022