Chris Hill, NODPA's longtime Graphic Designer and Webmaster Retires
Nora Owens, NODPA News Editor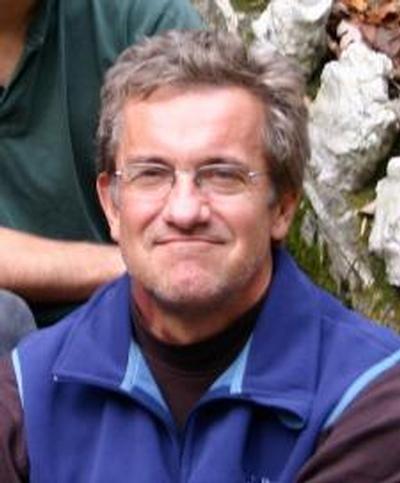 Most readers aren't familiar with the name, but Chris Hill of Chris Hill Media, Philadelphia, PA, has been NODPA's webmaster and graphic designer of the NODPA News for over 12 years. He's worked tirelessly to deliver a high quality print newsletter and e-newsletter for all of our readers, as well as creating and managing our NODPA website, perhaps the best resource for the organic dairy industry today. Unfortunately, Chris has recently experienced a series of health issues and has decided it's best to step away from his graphic design work. Now it's time for us to thank Chris for his many years of work and commitment to NODPA and to wish him well as he retires.
There have been many, many early morning calls to get those last minute changes in to meet a deadline, as well as very lengthy calls to go over articles, edits and discussions about space needs. Throughout it all, Chris has exhibited amazing patience, flexibility and humor as we ventured into each issue. I have been lucky to work with such a wonderful professional who frequently walked me through the process of creating a 40-page newsletter, reminding me of all the details that needed to be done right. Chris did all of this with cheerfulness, good humor, and with a hearty laugh.
In addition to the print newsletter, Chris produced the NODPA e-newsletters and maintained our very complex website www.NODPA.com. On a moment's notice, he'd create ads for NODPA or for our advertisers, the Field Days brochures, and anything else we asked of him. Chris has never been one to say 'No' or back away from a challenge. He's also been building and maintaining websites for many businesses across the Northeast, with a special commitment to agricultural and cooperative organizations. Prior to developing his own private web business, Chris entered the world of agriculture and web design at the Rodale Institute where he developed federal grant funding and The New Farm website, which had an international reach, presenting the stories and faces of organic small-scale agriculture around the globe.
When not at his computer, Chris volunteers his time, supporting a variety of community organizations, including five years as president of the board of the Weavers Way (WW) Food Cooperative; founding member of the WW New Economy Committee; and founding member of the Philadelphia Area Cooperative Alliance (PACA), which supports cooperative development in the region, especially among communities of color, traditionally excluded from access to the resources needed to launch successful businesses.
On behalf of all NODPA members and NODPA News readers, we thank Chris Hill for all his years of service and wish him good health and happiness in his retirement. Thanks, Chris, we will miss you!
Attached File:
Posted: to Industry News on Tue, Feb 12, 2019
Updated: Tue, Feb 12, 2019