Notice of Funds Availability (NOFA) for the Organic Dairy Marketing Assistance Program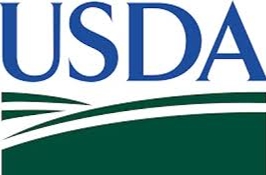 Here is the full NOFA for ODMAP with the $1.10/cwt marketing costs and 75 percent payment to be made to producer and other details. https://public-inspection.federalregister.gov/2023-11030.pdf. When you go to the FSA offices to apply for the ODMAP grants they will ask for the following documentation:
The form FSA-630 (see the attachment at bottom of article) which requires monthly record of production and is attached.
The certification of 2022 milk production in hundredweight.
Certification of organic status confirming operation as an organic dairy in 2023 and 2022. If your operation has not received its 2023 certificate the 2022 is valid for 2023. The anniversary date is the date in which a certified operation must submit its annual updated paperwork.
Payment Rates and Calculations
The ODMAP initial payment will be calculated by using the producer-certified pounds of organic milk projected to be marketed in 2023, multiplied by the $1.10 per cwt ODMAP payment rate, multiplied by a factor of 75 percent. The pounds of organic milk projected to be marketed in 2023 will be (i) the self-certified organic milk production marketed directly by the operation in 2022 or used as inputs in related-organic dairy products marketed in 2022, that can be supported by documentation maintained in the ordinary course of business, or (ii) if approved by the Deputy Administrator for Farm Programs (Deputy Administrator), an operation-specific certified estimate of organic milk projected to be marketed in 2023 that is supported by documentation maintained in the ordinary course of business from the applicant.
The initial payments will be made to eligible applicants on a rolling basis as applications are submitted and approved. If funds remain at the conclusion of the application period, a second payment to eligible applicants of up to the remaining 25 percent may be issued subject to available funding and a determination by FSA of the need for additional marketing assistance based on discussions with USDA experts and economists, industry, and stakeholders regarding impact of initial marketing assistance on domestic consumption of organic dairy. Organic dairy operations are only eligible for payment on up to 5 million pounds of organic milk.
Application Process
FSA will make available to organic dairy operations form FSA-630 to apply for assistance for pounds of organic milk projected to be marketed in 2023. FSA will accept applications from May 24, 2023, through July 26, 2023. To apply for ODMAP assistance, all applicants must submit a completed form FSA-630 and all other required documentation to their administrative FSA county office by July 17, 2023.
Applicants must submit the following forms, if not already on file, in person or by mail, email, facsimile:
• Form FSA–630, ODMAP Application;
• Manual Form CCC–902–I, Farm Operating Plan for an Individual, as applicable;
• Manual Form CCC–902E, Farm Operating Plan for an Entity, as applicable;
• CCC–901, Member Information for Legal Entities (if applicable);
• AD–1026, Highly Erodible Land Conservation (HELC) and Wetland Conservation (WC) Certification; and
• AD–2047, Customer Data Worksheet.
Operations that (a) transitioned to organic in 2022 or 2023, (b) are new organic operations in 2022 or 2023, or (c) have increased organic milk production capacity by 15 percent or greater in 2023 as compared to 2022, may request to use a certified estimate of their operation's reasonably projected organic milk to be marketed in 2023 based on average daily organic production of current herd that can be supported by documentation maintained in the ordinary course of business, including, but not limited to, milk marketing statements, milk production records, contemporaneous records, or similar supporting documentation, as may be requested by the Deputy Administrator. These operations must provide an explanation of the basis for their 2023 projection on the FSA-630 and how those projections are supported by the supporting documentation they submit with the application. All organic dairy operations making such a request must submit with their application all available 2023 milk marketing statements, in addition to all other documentation necessary to support their certification. Organic dairy operations should contact their local FSA Service Center if they have questions regarding their particular circumstances and the documentation necessary to support such a request. The request will be evaluated by the Deputy Administrator at the Deputy Administrator's discretion to assess whether the estimate is adequately supported by documentation and reasonable based on the documented average daily production of the current organic herd.
The Deputy Administrator has the discretion and authority to waive or modify filing deadlines and other requirements or program provisions not specified in law, in cases where the Deputy Administrator determines it is equitable to do so and where the Deputy Administrator finds that the lateness or failure to meet such other requirements or program provisions do not adversely affect the operation of ODMAP. Although producers have a right to a decision on whether they filed applications by the deadline or not, producers have no right to a decision in response to a request to waive or modify deadlines or program provisions. The Deputy Administrator's refusal to exercise discretion on requests to waive or modify ODMAP provisions will not be considered an adverse decision and is, by itself, not appealable.
Evaluation and Approval of Payments
FSA will review each ODMAP application and supporting documentation to determine eligibility. FSA, on behalf of CCC, will approve applications for an ODMAP payment for eligible applicants consistent with the terms specified in this document. If requested by FSA, the applicant must provide additional supporting documentation to verify the accuracy of information provided on the application. If any supporting documentation is requested, the documentation must be submitted to FSA within 30 calendar days from the request or the application will be disapproved by FSA, and, if payment has been made, full ODMAP payment will be required to be refunded to FSA with interest from the date of disbursement. ODMAP is subject to the availability of funding and will be funded in the order in which applications are approved. If additional funding is allocated to ODMAP after initial funding is depleted, additional applications will be reviewed, approved and funded, if the eligibility criteria is met, in the order received during the application period, subject to the availability of those additional funds. An initial ODMAP payment will be issued after an application is approved. At the conclusion of signup, a second payment may be issued to eligible applicants.
Attached Files:
Posted: to Policy in the News on Mon, May 15, 2023
Updated: Thu, Nov 16, 2023